Wireless charging
at full efficiency
At energysquare, we want to enhance the user experience of charging devices. This is why we created our patented contact-based wireless charging technology Power by Contact®.
Power by Contact® explained
Behind our patented technology Power by Contact® lies a conductive power transfer solution completely unique on the market. Unlike inductive charging, our technology operates through direct contact between a transmitter and receiver. Therefore its name, Power by Contact®.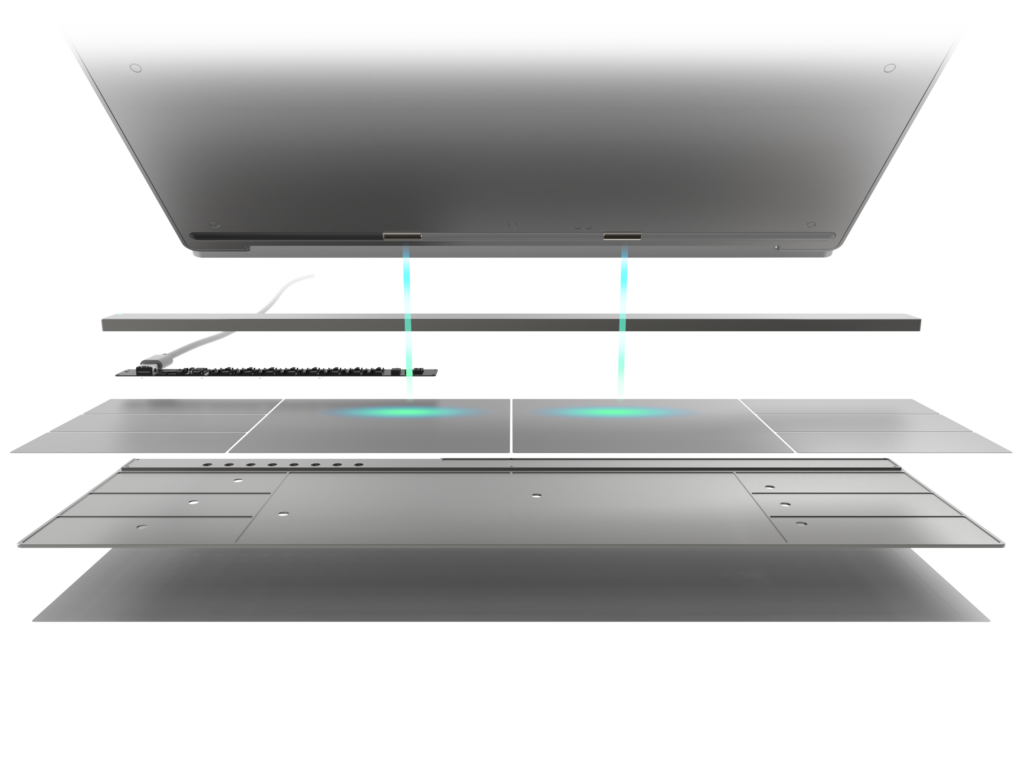 How does it work ?
---
The Power by Contact® conductor-to-conductor connection is conceptualized by a charging pad consisting of tiles acting as transmitter and by electrodes on the device being the receiver. Eventually, through the placement of the device electrodes on the charging surface the transmitter detects the chargeable device and activates power transfer.
Our algorithms can differentiate a device to be charged from any other object and actively monitor the charging status.
An all-in-one conductive
wireless charging technology
---

Drop & Charge
Our tech offers freedom of placement, even for large devices like laptops.

Different Voltages
Power by Contact® adapts the load to the device's voltage, enabling high compatibility and multi-charging.

Cost Effective
Our technology's compact design seamlessly integrates with devices, making it suited for consumer to premium markets.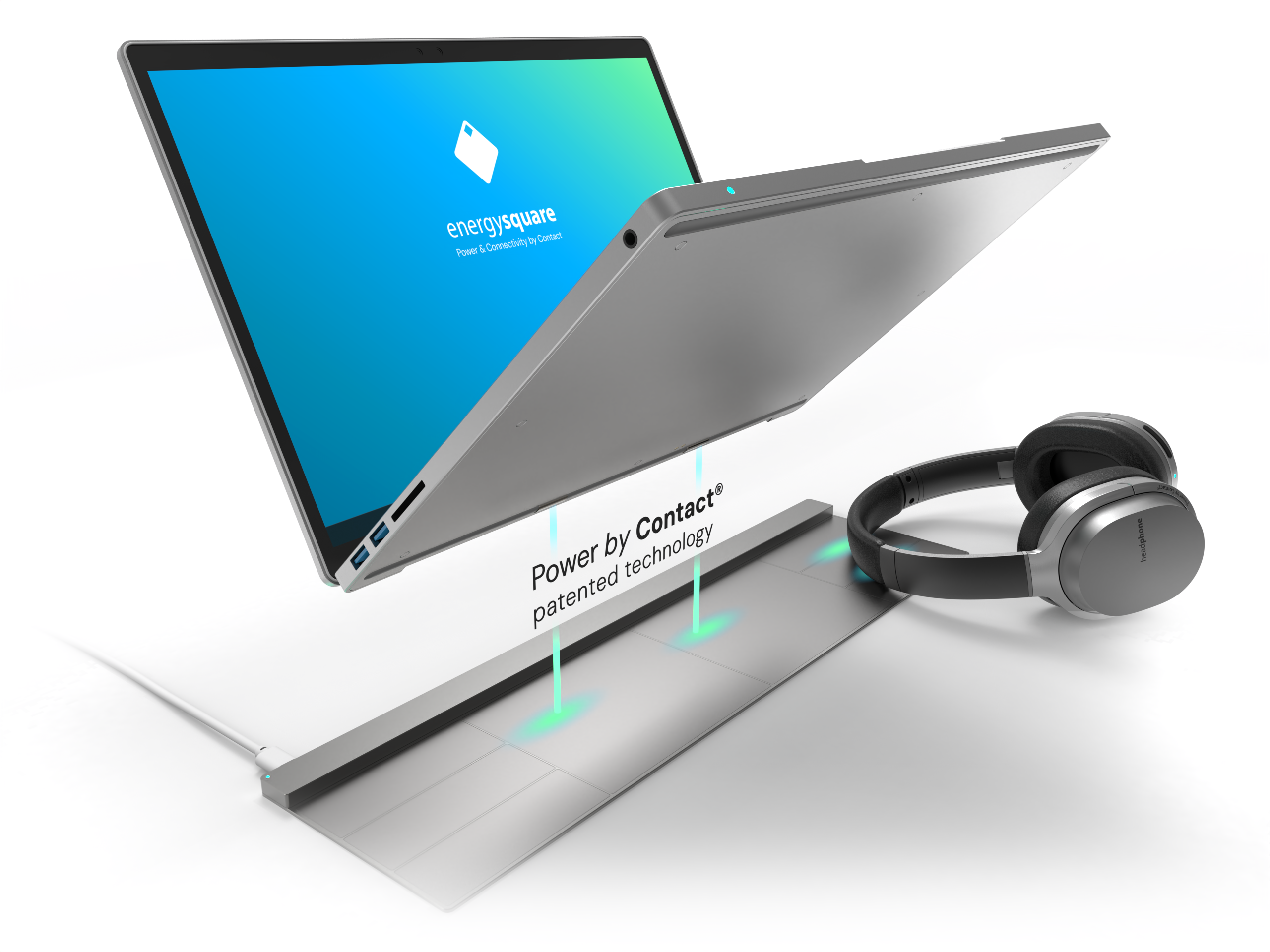 Multiple Devices
Our charging algorithms are designed to simultaneously charge multiple devices.

Fast Charging
Power by Contact® is able to charge devices as fast and efficiently as wired chargers, delivering up to 100W.

Wave Free
As a conductive charging technology, Power by Contact® emits no electromagnetic waves, minimizing interferences, overheating, and energy loss.
Power by Contact® delivers
unprecedented power and efficiency
---
| | Specifications | Inductive | Power by Contact® | USB-C Wired charging |
| --- | --- | --- | --- | --- |
| | Full charging speed | | | |
| | Drop & charge | | | |
| | Multi-charging | | | |
| | Energy efficient | | | |
| | No overheating | | | |
| | Wave free | | | |
| | Data transfer | | | |
| | Cost effective | | | |
| | Easy to embed | | | |
Power by Contact® is a concentrate of
advanced algorithms
---
Charging protocols implemented in our technology ensure your device is detected and charged in the best conditions.
Smart Detection
---
Sensors and algorithms embedded in our technology identify precisely what is positioned on the charging surface and start power transfer only when a compatible device is detected. If anything else (e.g. liquid or metallic item) gets in contact with the charging surface, it will remain inert and no current will be sent.
We meet safety standards
---
Because our system does not emit electromagnetic waves and operates at low voltage, Power by Contact® is compliant with FCC and CE certifications.