Wireless charging
as efficient as a cable
Our ground-breaking contact-based wireless charging technology Power by Contact® provides the best charging experience.
Power by Contact® brings wireless charging
to a next level
---
Multiple Voltages
and Devices
100W USB-C
Power Delivery
Test and experience
Power by Contact®
To find out more about our innovative conductive power transfer capabilities, request a dev kit, demo kit or our modules available to experience our technology.
Power by Contact® answers every
power and connectivity need
---
Our technology is providing seamless power transfer for many different use cases.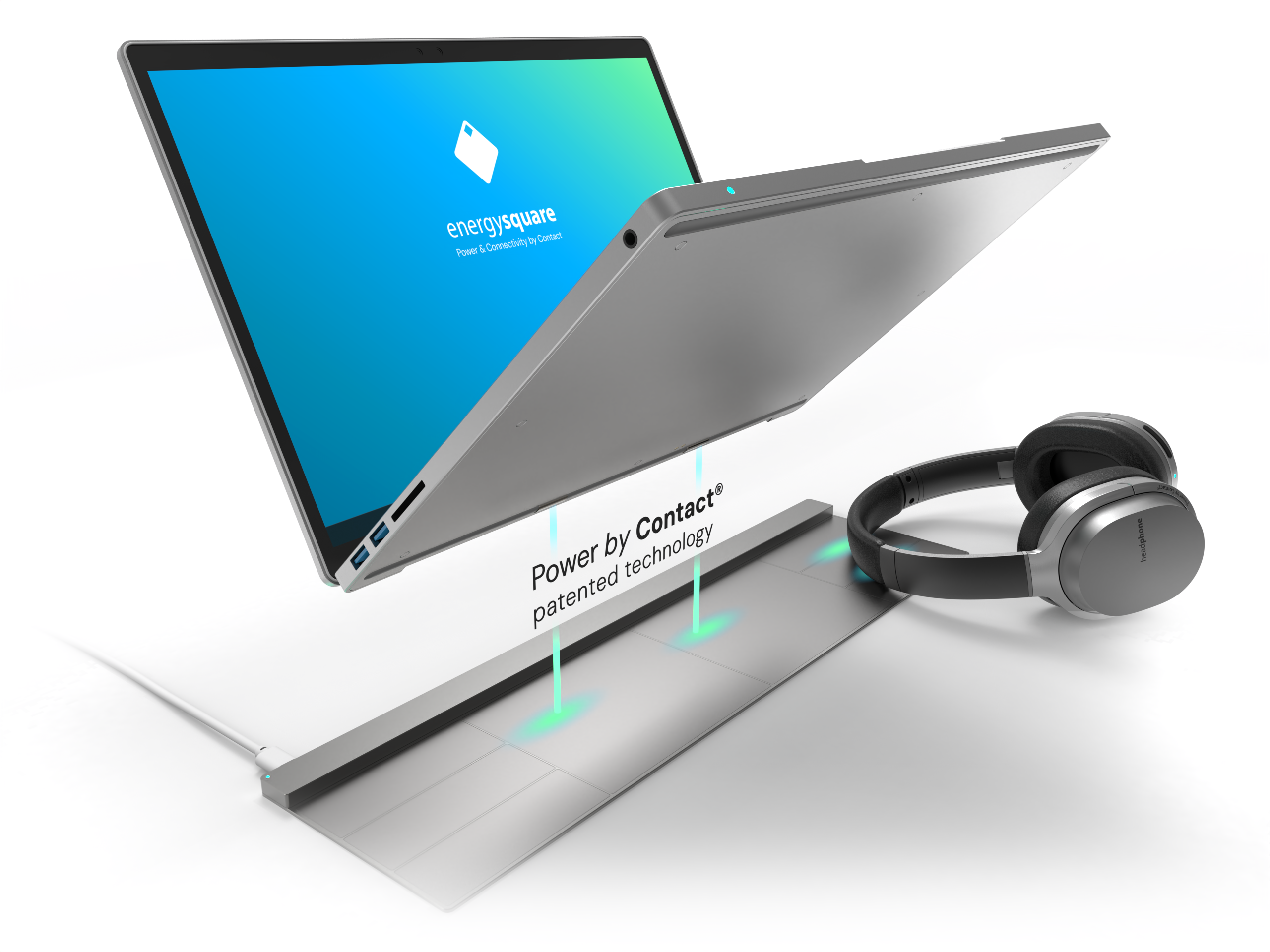 Let's talk about how you can deliver
the best charging experience to your customers
---
Power by Contact® is already
embedded by market leaders
---
Our technology is market ready and deployed in many different products.
Enhance your products,
get a Power by Contact® license
---
Looking for a wireless charging solution for your products? Power by Contact® offers the best charging experience for electronic device users. Get a license on our technology to embed Power by Contact® in your products.