Our technology
---
A short synthesis about Power by Contact© technology and its applications

How does it work ?
---
energysquare's Power by Contact© charging solution works by electrical conduction, through the contact between the Receiver's electrodes and the Transmitter's tiles : the transmitter will detect the receiver, communicate with it, activate the appropriate power and monitor the charge.
Transmitter
---
A Transmitter or Tx is an electronic device able to transfer data and power to devices equipped with a Receiver .
It can be a standalone "plug-and-play" device to place anywhere, or a built-in appliance to integrate into another product or furniture.
Transmitter's design has been thought to be customizable to your needs. Its size, tile number, shape and dimensions can be adapted to fit your use-case.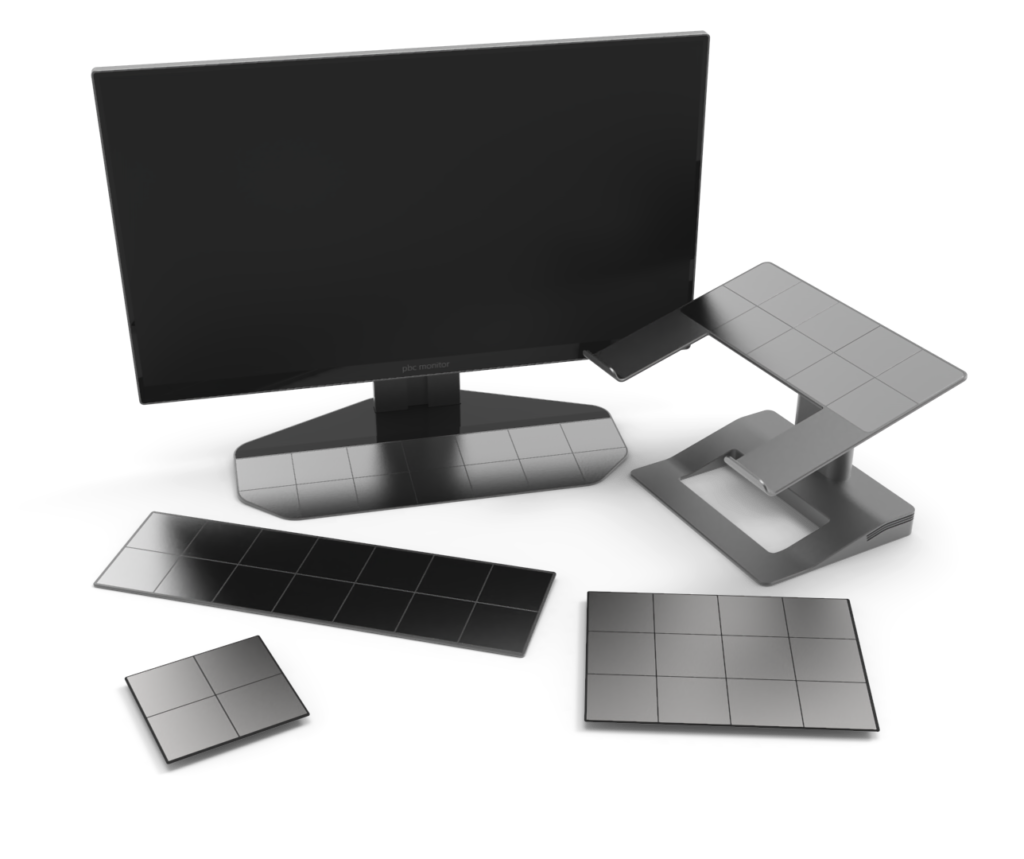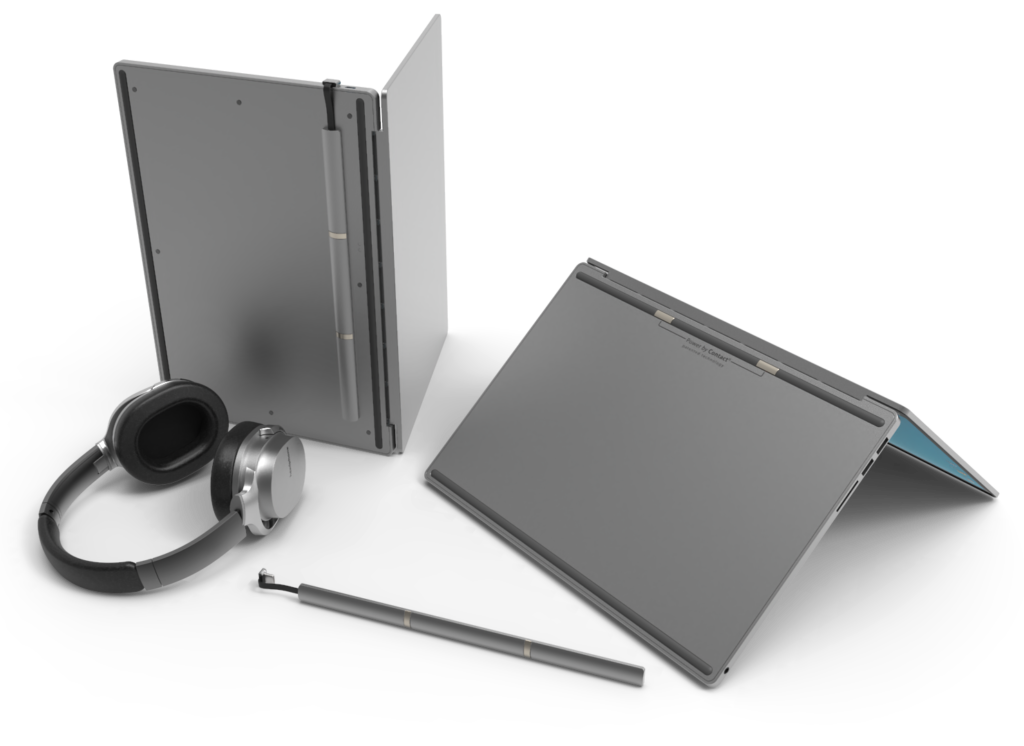 Receiver
---
A receiver or Rx is a small electronic circuit embedded in the product to be charged, or in a charging adapter for such product.
A Rx needs at least two receiving electrodes, which must have direct contact with the Transmitter.
Unprecedented power and efficiency
| | Specifications | PbC charge | Wired charge | Inductive charge |
| --- | --- | --- | --- | --- |
| | Full charging speed | | | |
| | Drop & charge | | | |
| | Multi-charging | | | |
| | Energy efficient | | | |
| | No overheating | | | |
| | Wave free | | | |
| | Data transfer | | | |